Domestic Cleaning in south west london
Get yourself a break form the never-ending household chores and book our domestic cleaning service on weekly, fortnightly or monthly basis to enjoy a spotless and healthy home. Take charge of your hectic lifestyles by arranging regular cleaning visits – a clean and tidy home reduces stress and improves the quality of life.
HOME CLEANING SERVICES IN SOUTH WEST LONDON
Luxenta Cleaning offer flexible cleaning appointments to suit your schedule. No minimum term contract, only 1 month notice. Please let us know which day of the week and what time is convenient and we will assign one of our professional cleaners to you on ongoing basis. We do our best to accommodate any required schedule changes.
Trust our office administrators to hear out all your queries and concerns and find the right solution for you. It is very vital that the cleaning arrangement is sufficient and satisfactory so if you have any complaints we will redo all shortcomings free of charge. 
Our Supervisors do Quality Control Checks on a regular basis to evaluate the cleaning routine, make sure that it is efficient and advise on any improvements on the long run. As a priceless tool, the communication is constant in our business.
Luxenta Cleaning implement new technology with healthy and effective practices to prevent cross contamination during the cleaning process. We put in place colour coded system and recommend the usage of microfibre cleaning clothes and tools divided in the different areas: 2 pair of gloves (for kitchen and bathroom), enough microfibre cleaning clothes (which will be divided and used on different areas by colour coded system); 2 mops (for kitchen and bathroom).
ONE CALL CLEANS IT ALL. BOOK YOUR TRIAL SESSION NOW.
Kitchen Cleaning
Clean and sanitise all surfaces

Clean hob / extractor fan

Clean all kitchen appliances

Clean kitchen sink

Clean skirting boards, radiators

Clean light shades, light switches

Wipe doors

Empty and clean bins

Dust ceiling, cobwebs (where reachable)

Vacuum and mop floor
SITTING AND DINING ROOM
Dust all reachable surfaces

Polish figurines, pictures, mirrors

Wipe all applicable furniture 

Move small furniture around

Clean skirting boards, radiators

Clean light shades, light switches

Wipe doors

Empty and clean bins

Dust ceiling, cobwebs (where reachable)

Vacuum and mop floor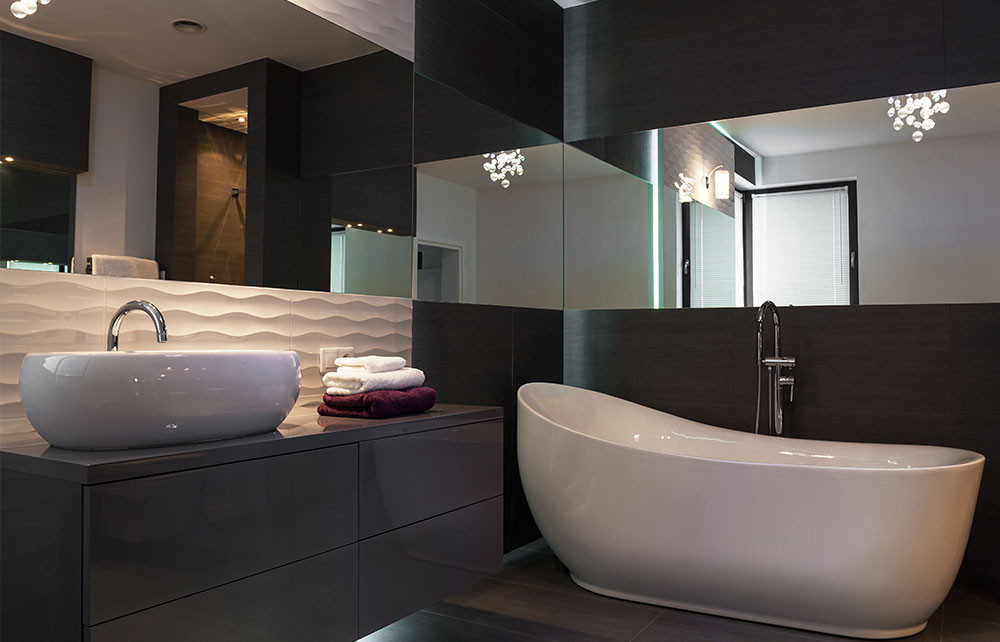 BATHROOM CLEANING
Sanitise all reachable tiled surfaces

Clean all bathroom appliances

Clean bathroom sink

Clean toilet bowl inside and out

Wipe doors

Clean skirting boards, radiators

Empty and clean bins

Vacuum and mop floor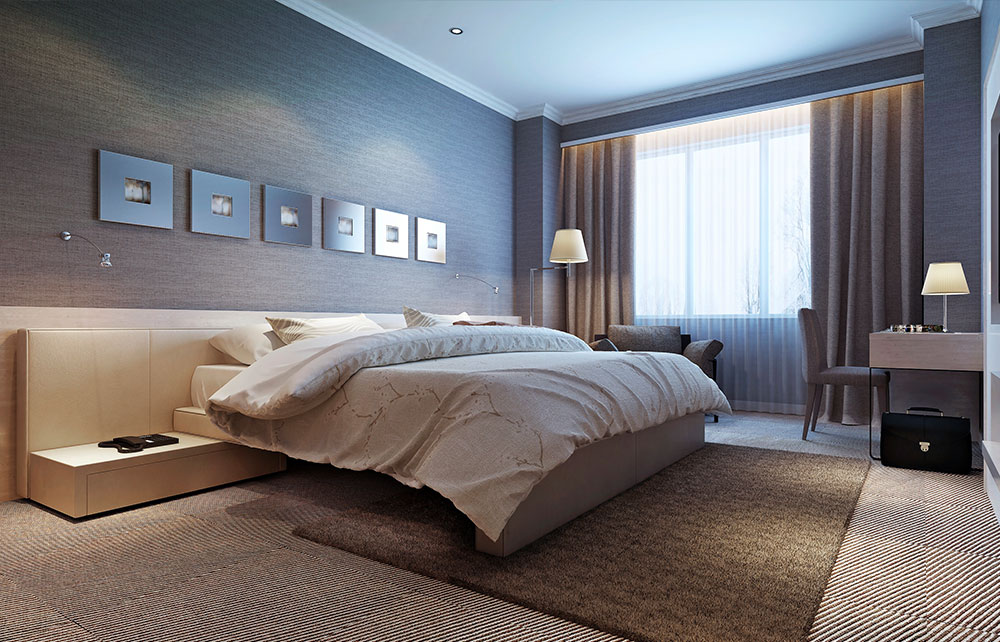 BEDROOM CLEANING:
Dust all reachable surfaces

Polish figurines, pictures, mirrors

Wipe all applicable furniture 

Move small furniture around

Clean skirting boards, radiators

Clean light shades, light switches

Wipe doors

Empty and clean bins

Dust ceiling, cobwebs (where reachable)

Vacuum and mop floor
COMMUNAL AREAS
Dust all reachable surfaces

Polish pictures, mirrors

Clean landing, staircase, banister

Light clean front door and porch area

Clean skirting boards, radiators

Clean light shades, light switches

Dust ceiling, cobwebs (where reachable)

Vacuum and mop the floor
EXTRA CLEANING TASKS
/ on rotating basis /
Light oven/fridge cleaning

Internal window cleaning

Blinds cleaning

Bed changing

Ironing service

Laundry service
EXTRA CHARGE: Oven Deep Clean
The Standard General Domestic Task List is subject to Size, Condition of the property and sufficient allocated time. The list can be customised based on your individual requirements and other extra tasks can be added as advised above.
Assigned Cleaner & Benefits
WHO IS YOUR ASSIGNED CLEANER?
Carefully Selected and Interviewed

Vetted and Insured

Courteous and Friendly

Knowledgeable and Committed

Professionally Trained and Experienced

Instructed in Key Holding Safety Policy

Inducted in Health and Safety

Trialled on the Initial Session
Benefits of our home cleaning services
Luxenta Cleaing offers professional domestic cleaning services in Mitcham and Wandsworth as well as throughout the South West London
WHAT ARE YOUR BENEFITS?
Free Initial Meeting To Discuss Your Requirements

Flexible Schedule Options

Accommodating Schedule Changes

Affordable Prices and Special Offers

Daily Housekeeping and Domestic Cleaning Routine

Customised Task List To Target Specific Areas

Extra Maid Tasks – No Additional Charge

Assigned Professional Regular Housekeeper

Trained Substitute Cleaners For Holiday/Sick Leave

Dedicated Supervisor And Account Manager

Professional Cleaning Advice

No minimum term contract. Only 1 month notice.
Weekly Cleaning
(min 2.5 hours per visit apply)
Bi-Weekly Cleaning
(min 2.5 hours per visit apply)
Monthly Cleaning
(min 3 hours per visit apply)
One Off Cleaning
(min 3 hours per visit apply)
Please Note:
For Domestic Cleaning all cleaning detergents, tools and equipment are to be supplied from our Recommended List by the customer. 

For additional price cleaning detergents and tools can be supplied by the assigned cleaner.

Ongoing scheduled day and time.
Same cleaner every time.
No additional charge for Ironing or Bed changing.
Depending on your requirements extra cleaning tasks can be completed within the allotted time or per additional arrangement.
ONE CALL CLEANS IT ALL. BOOK YOUR TRIAL SESSION NOW.
Book your initial trial session and evaluate us before you commit to regular cleaning sessions. One of our dedicated team members will meet you prior the cleaning to discuss your individual requirements and advise you how best to proceed.
Our cleaners will take care of the tedious housework for you and make sure that all is done the way you like it, following your customised task list. We work tirelessly to properly maintain the condition of the whole house and use the allocated time sufficiently. We respect you and your home and will do all the little details without being asked.
FAIR AND AFFORDABLE PRICES. FREE QUOTATION.
Our Domestic Cleaning Prices, starting as low as £13.00 per hour, are set with absolute transparency and No Hidden Charges. We will estimate the Quotation once we have all information about the job, your requirements and your property. We keep you updated on the cleaning process and discuss any last minute changes with you. We kindly ask you to provide all required cleaning supplies from our recommended list.
HOUSE CLEANING EXPERTS. PROFESSIONAL ADVICE.
Ever tried cleaning the limescale from your shower head by soaking it in vinegar overnight? How about using a small amount of WD40 applied with a microfibre cloth to a stainless steel cooker?
These and many more cleaning tips would be shared freely with you, saving you time and efforts and lots of money for chemical detergents. Your needs are our priority!
Luxenta Cleaners have the knowledge to use all cleaning technics and tools at their disposal efficiently. We can give a sound advise on all cleaning related matters. 
We support "go green" lifestyle and promote eco friendly and natural cleaning methods, using baking soda, lemon, vinegar, essential oils etc. You would be surprised how sometimes the simplest solution is the right one.
PROFESSIONAL DEEP CLEANING. CLEANING SPACES, CREATING HAPPY FACES.
Domestic cleaning services FAQS
How do you vet your cleaners?
All Luxenta Cleaners are interviewed in person and vetted, covering the following checks: proof of address, identifications, permission to work in UK, work references, check of cleaning tasks skills. All cleaners undergo our professional training program.
What are your domestic cleaners working hours?
Our domestic cleaners are available from 8:00 until 19:00. On some occasions, depending on location (mainly), your domestic cleaner can arrive by 7:00-7:30 in the morning. This arrangement would be agreed with you and the cleaner after consideration of all circumstances. Please contact us for enquiries out of working hours and we will find a solution for you.
Will I have the same cleaner on each visit? What happens if my cleaner is on holiday or sick leave?
You will be assigned the same domestic cleaner on every visit. We believe that building a relationship based on reliability, consistency and confidence with a person is the best cleaning arrangement. On the occasions of holiday or sick leave a replacement cleaner will be arranged, if that's required by you. We guarantee for the efficiency of the replacement staff, who will be fully instructed on your requirements. Please note that depending on the availability the substitute cleaning might be completed on a different day.
Can I trust your cleaners and give a set of keys of my home? What happens when my cleaner is away?
You can give a set of keys to your assigned cleaner at any point from the start of the cleaning arrangement. Your assigned cleaner is the key holder. You also have the option to arrange access to your cleaner by letting her in or giving instructions for a safe key box. Your keys are in the office for safekeeping when your cleaner is away and will be handed over to the replacement cleaner by your explicit consent. All Luxenta cleaners are vetted, insured and reference checked. You can rely on us to keep your home safe and secure, while working on your premises.
Do you provide the cleaning products and equipment?
No, you will receive a list with recommended cleaning supplies, which are required for the Domestic Cleaning on regular basis. On occasion your assigned cleaner can get all cleaning products for additional price (using your equipment/ vacuum cleaner and mop).
Are there any tasks that my cleaner can not perform?
Yes, please be advised that due to health and safety your cleaner should not be expected to: lift heavy items, clean surfaces outside of normal reach, clean exterior windows, garages and patios; undertake gardening work. You can book our window cleaner for the outside windows.
Do I need to arrange a parking permit for my assigned cleaner?
All Luxenta cleaners use public transportation to reach their destinations. The jobs are scheduled by proximity with no more than 1 hour for travelling. The only thing you need to do is choose a convenient day and time at which your sessions will take place.
What if I need to reschedule or cancel a cleaning session?
You may cancel any scheduled cleaning appointment up to five workings days prior with no cancellation charges. In the event of cancellation without prior notice, cancellation fees apply. Please read the Terms & Conditions/Cancellation "Section 9" for detailed information about our Cancellation policy.
How shall I proceed if I want to terminate the cleaning service?
For all regular cleaning services, we require notice of 30 days to terminate the agreement with you, in which event all cleaning appointments scheduled in this period stand. In the event of immediate cancellation penalty fees apply. To find out more please read the Terms and Conditions/ Cancellation "Section 9.1.1.".
Do I have to stay at home when the cleaner comes to me?
No, that is not required. All Luxenta cleaners are fully vetted and insured, as well as experienced and reliable so that you can leave your cleaner to complete the cleaning unsupervised. Make sure that you arrange access to the property at the agreed time. By your choosing you can provide your cleaner with a set of keys.
Can I specify the day the cleaner comes?
You can specify the cleaning day and time, which will be discussed with you beforehand. We do our best to accommodate the suitable day and time for you. Your domestic cleaner will visit the property on the same day and time going forward.
Do you offer a trial cleaning session before I can commit to regular domestic cleaning?
After the free initial meeting or discussion, where we go through all your requirements and customise your task list, we will send a cleaner for the initial cleaning session. This is a trial cleaning session for our cleaning service. You do not have to commit to any Term Contract. By choosing to go ahead with the regular cleaning service, our Terms and Conditions apply automatically.
Do I need to pay extra if I want the cleaning done at the weekend? Or if my cleaning falls on public holidays?
The same rates apply with no additional charges for cleanings at the weekend or on public holidays. Please browse Prices for full information.
Does the cleaner get along with pets?
All Luxenta cleaners are happy to work in home environments, where friendly pets are present. Please let us know beforehand and give any relevant instructions for your pet care so we can take it into consideration when customising your task list.
Can I change the duration of my regular cleaning session?
Yes, you can change the duration of your regular cleaning sessions at any point to suit your requirements. The frequency of the regular cleaning visits can be changed taking into consideration your new circumstances.
What if something is damaged during the cleaning? Do you have insurance?
Luxenta Cleaning Limited is fully insured with Liability Policy Insurance. We take full responsibility for any damages or breakages caused during the cleaning. Any damages should be reported by the customer within 24 hours after completion of the cleaning session. All Luxenta cleaners have been instructed to report any issues during the cleaning. Please read the full information in our Terms and Conditions/ Liability "Section 6".
What payment methods do you accept?
The payment for the cleaning service is due after the session is completed and can be arranged by cash or by bank transfer. In case you prefer to pay by bank for your regular cleaning service, you will receive instructions for a split payment between Luxenta Cleaning and the Cleaner as self employed. All charges are included in the cleaning rates and there are no hidden extra charges.
What areas do you cover?
Luxenta Cleaning provide Professional Cleaners in South London, South West London and some areas in Central London.
Our services can be found in the following postcodes:
 W4, W6, W12, SW1X
 SW2 – SW20
 SE19, SE27, SE24
 SM1 – SM7
 CR0, CR2, CR4, CR8
If you are not in these areas, please do not hesitate to call us at 02039635455. We will find a solution for you!
{
"@context": "https://schema.org",
"@type": "ProfessionalService",
"name": "Luxenta Cleaning",
"image": "http://luxentacleaning.co.uk/wp-content/uploads/2019/07/01d93a3f-lounge-service.jpg",
"@id": "http://luxentacleaning.co.uk/wp-content/uploads/2019/07/393988b0-luxenta-cleaning-logo.png",
"url": "http://luxentacleaning.co.uk/services/domestic-cleaning/",
"telephone": "0203 963 5455",
"priceRange": "££",
"address": {
"@type": "PostalAddress",
"streetAddress": "43 Heaton Road",
"addressLocality": "Mitcham",
"postalCode": "CR4 2BW",
"addressCountry": "GB"
},
"geo": {
"@type": "GeoCoordinates",
"latitude": 51.4181436,
"longitude": -0.1594677
},
"openingHoursSpecification": {
"@type": "OpeningHoursSpecification",
"dayOfWeek": [
"Monday",
"Tuesday",
"Wednesday",
"Thursday",
"Friday",
"Saturday"
],
"opens": "08:00",
"closes": "18:00"
},
"sameAs": [
"https://www.facebook.com/luxentacleaning",
"https://twitter.com/LuxentaCleaning",
"https://www.instagram.com/luxentacleaning/",
"http://luxentacleaning.co.uk/"
]
}
Mitcham Address:
43 Heaton Road,
Mitcham, Surrey​​
CR4 2BW
Wandsworth Address
Unit 4 A Ground floor,
College Mews, St. Ann's Hill, 
Wandsworth, London
SW18 2SJ